May 2, 2019
Computational Biologist, Igor Jouline, awarded prestigious $1.9 Million grant from NIH
Image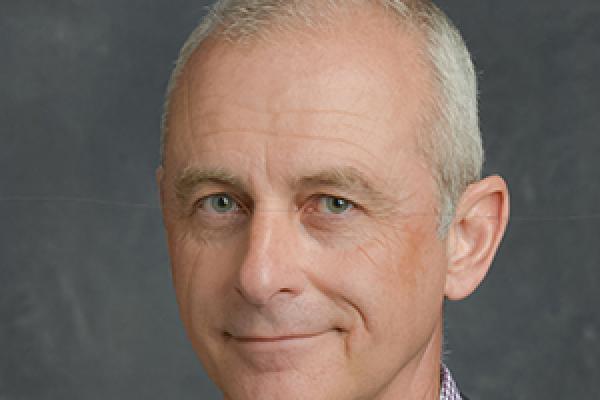 Description
Igor Jouline
, who holds the Rod Sharp Professorship in Microbiology at the College of Arts & Sciences at OSU, has received a $1.9 million grant from the Maximizing Investigators' Research Award (MIRA) program of the National Institute for General Medical Science (NIGMS). The five-year grant provides flexible, long-term funding for Jouline's research program, which focuses on understanding how living cells detect and transmit signals.
Signal transduction is critical for regulating complex behaviors, such as navigation, memory, and development in organisms ranging from bacteria to humans. Jouline's group applies computational approaches to reveal molecular mechanisms and evolutionary trends in signal transduction. Their research is fundamental, but it also has medical implications, because aberrant signaling in human cells leads to many diseases including cancer, and signaling pathways in both bacteria and humans are targets for drug design.
The MIRA grant provides an additional year of funding compared to regular NIH grants, and it supports the investigator's overall research program rather than one specific project. The goal of MIRA is to increase the efficiency of NIGMS funding by providing investigators with greater stability and flexibility, thereby enhancing scientific productivity and the chances for important breakthroughs.
This award will enable Jouline's group to pursue a new line of research, in addition to their work on bacterial signal transduction: understanding consequences of mutations in human genes using evolutionary information and computing.
"The freedom to follow the most promising scientific route is the great advantage provided by the MIRA grant" Jouline said, "and having world-class molecular biosciences, medical school, and the supercomputer center all on one campus, makes the Ohio State a perfect place for this type of research."
---