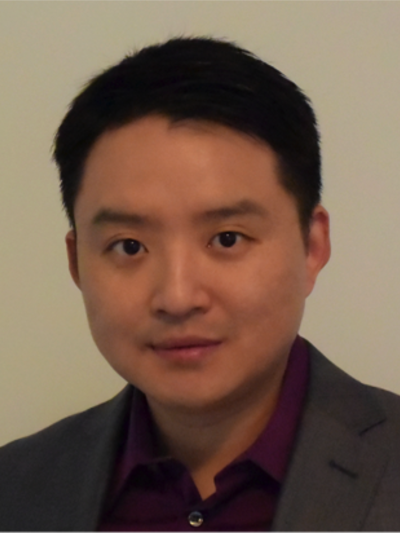 Jian Zhu
Associate Professor of Pathology
119 Hamilton Hall

Areas of Expertise
Epigenetics of viral persistence and immune response
Chemical inhibition of epigenetics as novel therapies
Systematic biology approaches for gene discovery
Education
PhD, Johns Hopkins University School of Medicine
Postdoctoral fellow, Harvard Medical School
Research Interests
Our lab studies the epigenetic aspects in viral infections and antiviral immune responses. We work at the interface of virology, immunology, genetics, cellular and molecular biology. We will identify novel epigenetic regulators that control viral persistence and antiviral responses, particularly for HIV and herpesviruses, by using modern functional genomic (RNAi, CRISPR/Cas9) and quantitative proteomic (MS, PLATO) approaches. We will further dissect the mechanistic functions of these key epigenetic regulators using classic cell and/or animal models of viral infections. Newly developed small-molecule compounds targeting epigenetic regulators will be also investigated as the next-generation antiviral reagents and/or immune modulators.
---
Relevant Publications
Current Strategies for Elimination of HIV-1 Latent Reservoirs Using Chemical Compounds Targeting Host and Viral Factors. Jean MJ, Fiches G, Hayashi T, Zhu J. AIDS Research and Human Retroviruses. 2018 Oct 23.
Inhibition of Tip60 Reduces Lytic and Latent Gene Expression of Kaposi's Sarcoma-Associated Herpes Virus (KSHV) and Proliferation of KSHV-Infected Tumor Cells. Simpson S, Fiches G, Jean MJ, Dieringer M, McGuinness J, John SP, Shamay M, Desai P, Zhu J, Santoso NG. Frontiers in Microbiology. 2018; 9:788.
Transitional basal cells at the squamous-columnar junction generate Barrett's oesophagus. Jiang M, Li H, Zhang Y, Yang Y, Lu R, Liu K, Lin S, Lan X, Wang H, Wu H, Zhu J, Zhou Z, Xu J, Lee DK, Zhang L, Lee YC, Yuan J, Abrams JA, Wang TC, Sepulveda AR, Wu Q, Chen H, Sun X, She J, Chen X, Que J. Nature. 2017; 550(7677):529-533.
Screening of an FDA-approved compound library identifies levosimendan as a novel anti-HIV-1 agent that inhibits viral transcription. Hayashi T, Jean M, Huang H, Simpson S, Santoso NG, Zhu J. Antiviral Research. 2017; 146:76-85.
FACT Proteins, SUPT16H and SSRP1, Are Transcriptional Suppressors of HIV-1 and HTLV-1 That Facilitate Viral Latency. Huang H, Santoso N, Power D, Simpson S, Dieringer M, Miao H, Gurova K, Giam CZ, Elledge SJ, Zhu J. Journal of Biological Chemistry. 2015; 290(45):27297-310.
Discovery of protein interactions using parallel analysis of translated ORFs (PLATO). Larman HB, Liang AC, Elledge SJ, Zhu J. Nature Protocols. 2014; 9(1):90-103.
Comprehensive identification of host modulators of HIV-1 replication using multiple orthologous RNAi reagents. Zhu J, Davoli T, Perriera JM, Chin CR, Gaiha GD, John SP, Sigiollot FD, Gao G, Xu Q, Qu H, Pertel T, Sims JS, Smith JA, Baker RE, Maranda L, Ng A, Elledge SJ, Brass AL. Cell Reports. 2014; 9(2):752-66.
Reactivation of latent HIV-1 by inhibition of BRD4. Zhu J, Gaiha GD, John SP, Pertel T, Chin CR, Gao G, Qu H, Walker BD, Elledge SJ, Brass AL. Cell Reports. 2012; 2(4):807-16.
Phosphorylation of the chromatin binding domain of KSHV LANA.Woodard C, Shamay M, Liao G, Zhu J, Ng AN, Li R, Newman R, Rho HS, Hu J, Wan J, Qian J, Zhu H, Hayward SD. PLoS Pathogens. 2012; 8(10):e1002972.
Comparison of humoral immune responses to Epstein-Barr virus and Kaposi's sarcoma-associated herpesvirus using a viral proteome microarray. Zheng D, Wan J, Cho YG, Wang L, Chiou CJ, Pai S, Woodard C, Zhu J, Liao G, Martinez-Maza O, Qian J, Zhu H, Hayward GS, Ambinder RF, Hayward SD. Journal of Infectious Diseases. 2011; 204(11):1683-91.
Conserved herpesvirus kinases target the DNA damage response pathway and TIP60 histone acetyltransferase to promote virus replication. Li R, Zhu J, Xie Z, Liao G, Liu J, Chen MR, Hu S, Woodard C, Lin J, Taverna SD, Desai P, Ambinder RF, Hayward GS, Qian J, Zhu H, Hayward SD. Cell Host Microbe. 2011; 10(4):390-400.