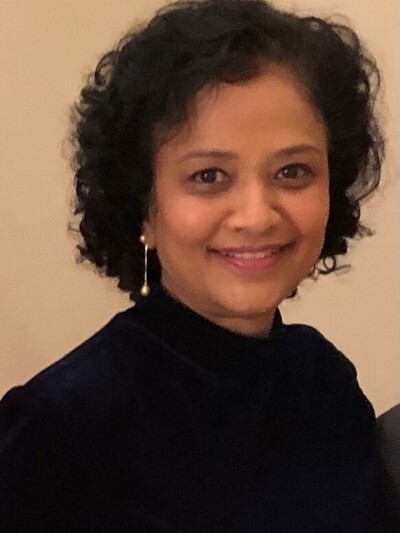 Madhura Pradhan
Professor of Teaching of Microbiology
Room 372, Biological Sciences Building
484 W 12th Ave,
Columbus, OH 43210
Areas of Expertise
Immunology Instruction
General Microbiology Instruction
Education
B. S., University of Pune, India, 1988
M. S., University of Pune, India, 1990
Ph. D., The Ohio State University, 2000
Awards
Recognition by Honor Students, Mortar Board and Sphinx society, 2018
Recognition by Honor Students, Mortar Board and Sphinx society, 2017
"Highlighted Teacher", University Center for Advancement of Teaching, 2016
Teaching
In her role as an Instructor for Microbiology, Madhura has been teaching several courses for both majors and non-majors, including 4000.01, 4000.02, 4110, 4140, and 5122. Madhura continues to design and develop new courses in addition to developing teaching material and improving pedagogy of her teaching. She was instrumental to developing Microbiology 4000.01 and a part of Microbiology 4140 lab. Madhura helped in re-developing Microbiology 4110, a required core course for Microbiology-majors, and has been teaching it while aligning immunology content offered in several other courses across. Madhura successfully designed and developed the first hybrid online course in the department as 4000.02 and has been teaching it since 2018 as the enrollment expands.
Selected Publications
Jacob A., D. Cooney, M. Pradhan and K. M. Coggeshall. 2002. Convergence of Signaling pathways on the activation of ERK in B cells. J. Biol. Chem. 277: 23420-23426.
Pradhan, M., Tridandapani, S. and K. M. Coggeshall. 1999. Protein Interactions of Src Homology 2 (SH2) Domain-Containing Inositol Phosphatase (SHIP): Association with Shc Displaces SHIP from FcgRIIb in B Cells. J. Immunol. 162:1408-1414.
Pradhan, M. and K. M. Coggeshall. 1997. Activation-induced bi-dentate interaction of SHIP and Shc in B lymphocytes. J. Cell. Biochem. 67: 32-42.