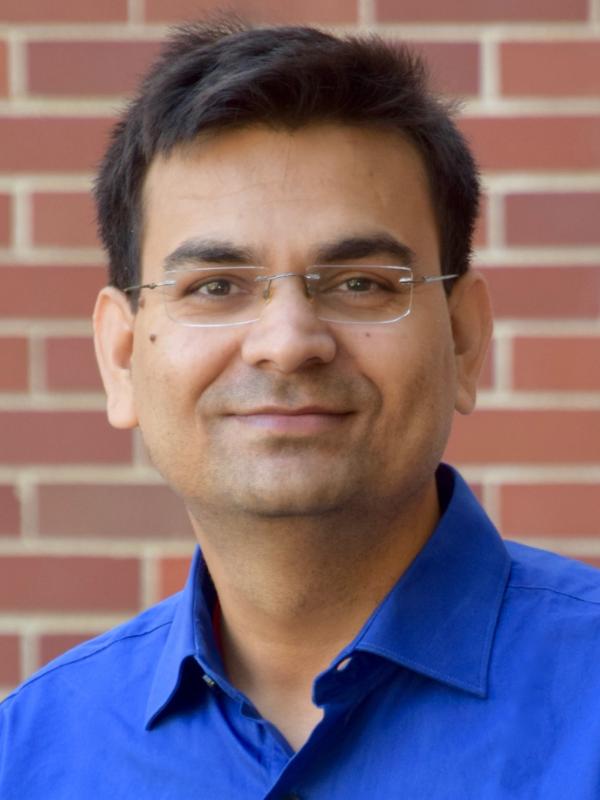 Sujeet Kumar
Postdoctoral Scholar
Room 284, Aronoff Laboratory
318 W 12th Ave,
Columbus, OH 43210

Areas of Expertise
Microbial Genetics
Mechanisms of Antibiotic Resistance
Envelope Biogenesis in Gram-Negative Bacteria
Education
B. Tech in Biotechnology, VIT University, India, 2011
Ph.D, Louisiana State University, 2016
Awards
Recognition for research at 14th Annual International Scholar Research Exposition, The Ohio State University, 2019
Graduate Dean's summer research assistantship, Lousiana State University, 2016
Simon Chang / Ezzat Younathan Outstanding Biochemistry Teaching Assistant Award, Department of Biological Sciences, Lousiana State University, 2016
C.R Komma Memorial Outstanding International graduate student award, Department of Biological Sciences, Lousiana State University, 2015
Publications
Rubino FA, Mollo A, Kumar S, Butler EK, Ruiz N, Walker S, Kahne DE (2020). Detection of transport intermediates in the peptidoglycan flippase MurJ identifies residues essential for conformational cycling. J. Am. Chem. Sci. 142: 5482-5486.
Kumar S. and Ruiz, N. (2019). Probing Conformational States of a Target Protein in Escherichia coli Cells by in vivo Cysteine Cross-linking Coupled with Proteolytic Gel Analysis. Bio-protocol 9(12): e3271. DOI: 10.21769/BioProtoc.3271.
Kumar S. Frederick A. Rubino, Alicia G. Mendoza, and Natividad Ruiz (2018). The bacterial lipid II flippase MurJ functions by an alternating-access mechanism. J Biol Chem. 2018 294: 981-990. 
Frederick A. Rubino, Kumar S., Natividad Ruiz, Suzanne Walker, Daniel Kahne (2018). Membrane Potential Is Required for MurJ Function. J. Am. Chem. Sci. 140: 4481-4484.
Kumar S. & Doerrler WT (2015) E. coli YqjA, a member of the conserved DedA/Tvp38 membrane protein family, is a putative osmosensing transporter required for growth at alkaline pH. J Bacteriol 197: 2292-2300.
Kumar S. & Doerrler WT (2014) Members of the Conserved DedA Family Are Likely Membrane Transporters and Are Required for Drug Resistance in Escherichia coli. Antimicrob Agents Chemother 58:923-930.