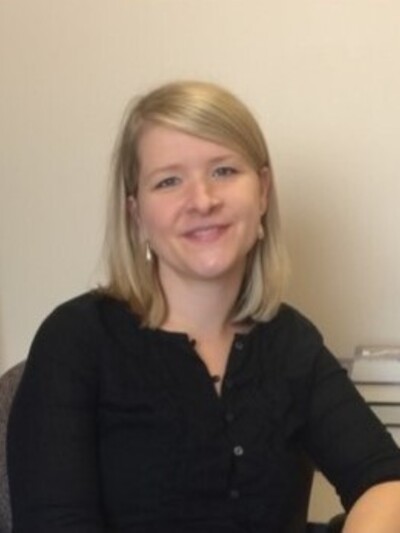 Tammy Bullwinkle
Associate Professor of Teaching of Microbiology
Room 376 Biological Sciences Building
484 W 12th Ave,
Columbus, OH 43210

Areas of Expertise
General Microbiology Instruction
Molecular Microbiology Instruction
Education
B.S., Nazareth College, 2004
Ph.D. University at Buffalo, 2010
Teaching
As an instructor for Microbiology 4000 and Microbiology 4140, Tammy develops teaching materials for both majors and non-major courses, including lecture and lab-based instruction.  She works closely with Graduate Teaching Assistants and Microbiology staff to develop and execute inquiry-based experiments for the setting of our Molecular Microbiology Lab course. In addition to direct instruction and student mentoring, Tammy also serves on the Department's Curriculum Committee.
Selected Publications
Han NC, Bullwinkle TJ, Loeb KF, et al. 2020. The mechanism of β-N-methylamino-l-alanine inhibition of tRNA aminoacylation and its impact on misincorporation. J Biol Chem. 295 (5):1402-1410.
Mohler K, Mann R, Bullwinkle TJ, Hopkins K, Hwang L, Reynolds NM, Gassaway B, Aerni HR, Rinehart J, Poylmenis M, Faull K, Ibba M. 2017. Editing of misaminoacylated tRNA controls the sensitivity of amino acid stress responses in Saccharomyces cerevisiae. Nuc. Acid Res. 45 (7): 3985-96.
Bullwinkle TJ, Ibba M. 2016. Translation quality control is critical for bacterial responses to amino acid stress. Proc Natl Acad Sci. 113(8): 2252-7.
Bullwinkle TJ, Reynolds NM, Raina M, Moghal A, Matsa E , Kayadibi H, Fazlollahi F, Ryan C, Howitz N, Faull K, Lazazzera B, and Ibba M. Oxidation of cellular amino acid pools leads to cytotoxic mistranslation of the genetic code. 2014. Elife. e02501.
Bullwinkle TJ, Zou SB, Rajkovic A, Hersch SJ, Elgamal S, Robinson N, Smil D, Bolshan Y, Navarre WW, Ibba M. 2013. (R)-β-lysine-modified elongation factor P functions in translation elongation. J Biol Chem. 288 (6): 4416-23.
Bullwinkle TJ, Koudelka GB. The lysis-lysogeny decision of bacteriophage 933W: a 933W repressor-mediated long-distance loop has no role in regulating 933W P(RM) activity. J Bacteriol. 2011 Jul;193(13):3313-23.