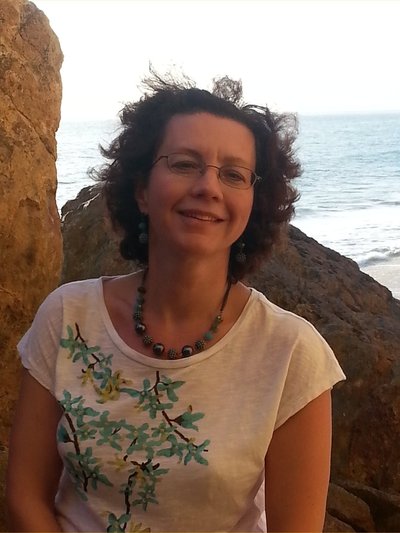 Irina Artsimovitch
Arts and Sciences Distinguished Professor, Professor of Microbiology
Room 270, Aronoff Laboratory
W 12th Ave, Columbus, OH 43210
Areas of Expertise
Regulation of RNA synthesis
Mechanisms of antibiotics
Protein folding
Education
M.S. Moscow State University, 1990
Ph.D. University of Tennessee, 1996
Postdoc, University of Wisconsin, 1996-2001
Affiliations
Awards
Arts and Sciences Distinguished Professor, The Ohio State University
Doctor Honoris Causa, University of Turku-Finland
Fellow, American Association for the Advancement of Science
Fellow, American Academy of Microbiology
Research Interests
We study RNA chain synthesis by multi-subunit RNA polymerases, focusing on enzymes from bacteria, such as Escherichia coli and Bacillus subtilis, and viruses, such as SARS-CoV-2. We use a combination of biochemical, biophysical, computational, and genetic approaches to elucidate the mechanism of catalysis, to understand how accessory protein factors modulate RNA polymerase progression through the transcription cycle, and to identify small molecules that can be developed into novel antibacterials and antivirals. We also investigate crosstalk between transcription and concurrent processes, such as translation, the nascent RNA folding, and DNA repair.
Selected Recent Publications
Artsimovitch I* and Ramírez-Sarmiento CA* (2022) Metamorphic proteins under a computational microscope: lessons from a fold-switching RfaH protein. Comp Struct Biotech J.; 20, 5824-5837
Wang B, Svetlov D, Bartikofsky D, Wobus CE, Artsimovitch I* (2022) Going retro, going viral: experiences and lessons in drug discovery from COVID-19. Molecules. 27, 3815-3823.
Mittermeier M, Wang B, Said N, Gjorgjevikj D, Wahl MC, Artsimovitch I* (2022) A non-native C-terminal extension of the β' subunit compromises RNA polymerase and Rho functions. Mol Microbiol. 117, 871-885.
Molina AJ, Galaz-Davison P, Komives EA, Artsimovitch I*, Ramírez-Sarmiento CA* (2022) Dynamic couplings upon binding of RfaH to transcription elongation complexes. Nucleic Acids Res. 50, 6384–6397.
Janissen R, Eslami-Mossallam B, Artsimovitch I*, Depken M*, Dekker NH* (2022) A unifying mechanistic model of bacterial transcription with three interconnected pause states and non-diffusive recovery from backtracks. Cell Rep., 39, 110749.
Wang B, Svetlov D, Artsimovitch I* (2021) NMPylation and de-NMPylation of SARS-CoV-2 nsp9 by the NiRAN domain. Nucleic Acids Res. 49, 8822-8835.
Wang B, Svetlov V, Wolf YI, Koonin EV, Nudler E, Artsimovitch I* (2021) Allosteric activation of SARS-CoV-2 RdRp by remdesivir triphosphate and other phosphorylated nucleotides. mBio. 12, e0142321.
Wang B, Artsimovitch I* (2021) NusG, an ancient yet rapidly evolving transcription factor. Frontiers Microbiol. 11, 619618.
Said N, Hilal T, Sunday ND, Khatri A, Bürger J, Mielke T, Loll B, Sen R, Belogurov GA, Artsimovitch I*, Wahl MC* (2021) Steps toward translocation-independent RNA polymerase inactivation by terminator ATPase ρ. Science, doi: 10.1126/science.abd1673.