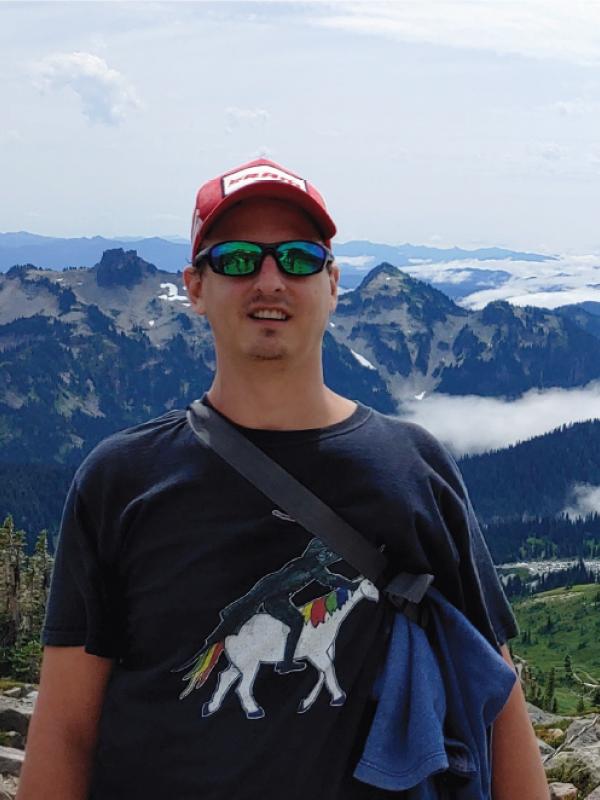 Dean Vik
Post Doctoral Scholar
Room 948, Riffe Building
496 W 12th Ave,
Columbus, OH 43210

Education
B.S. in Marine Biology, University of Hawai'i at Manoa, 2012
Term Joined: Autumn 2015
Term Ph.D. awarded: Summer 2021
Awards
DOE SCGSR fellowship - October 2020
Publications
Gregory AC, Zayed AA, Conceição-Neto N, Temperton B, Bolduc B, Alberti A, Ardyna M, Arkhipova K, Carmichael M, Cruaud C, Dimier C, Domínguez-Huerta G, Ferland J, Kandels S, Liu Y, Marec C, Pesant S, Picheral M, Pisarev S, Poulain J, Tremblay JÉ, Vik D; Tara Oceans Coordinators, Babin M, Bowler C, Culley AI, de Vargas C, Dutilh BE, Iudicone D, Karp-Boss L, Roux S, Sunagawa S, Wincker P, Sullivan MB. 2019. Marine DNA viral macro- and microdiversity from pole to pole. Cell 177: 1109-1123.
Howard-Varona C, Vik DR, Solonenko NE, Gazitua MC, Hobbs Z, Honaker RW, Kinkhabwala AA, Sullivan MB. 2018. Whole-genome sequences of phages p000v and p000y, which infect the bacterial pathogen Shiga-toxigenic Escherichia coli. Microbiol Resour Announc 7: e01400-18.
Howard-Varona C, Vik DR, Solonenko NE, Li YF, Gazitua MC, Chittick L, Samiec JK, Jensen AE, Anderson P, Howard-Varona A, Kinkhabwala AA, Abedon ST, Sullivan MB. 2018. Fighting fire with fire: phage potential for the treatment of E. coli O157 infection. Antibiotics (Basel) 7: 101.
Trubl G, Jang HB, Roux S, Emerson JB, Solonenko N, Vik DR, Solden L, Ellenbogen J, Runyon AT, Bolduc B, Woodcroft BJ, Saleska SR, Tyson GW, Wrighton KC, Sullivan MB, Rich VI. 2018. Soil viruses are underexplored players in ecosystem carbon processing. mSystems 3: e00076-18.
Vik DR, Roux S, Brum JR, Bolduc B, Emerson JB, Padilla CC, Stewart FJ, Sullivan MB. 2017. Putative archaeal viruses from the mesopelagic ocean. Peer J 5: e3428.