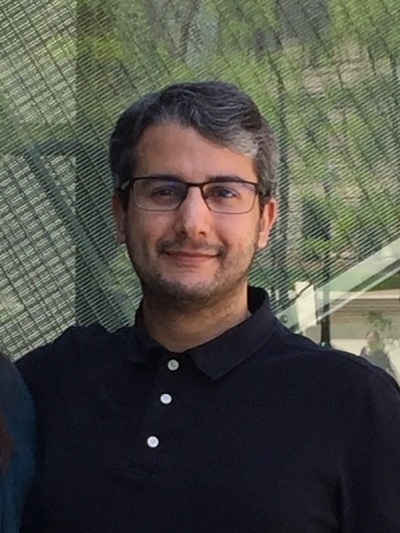 Gabriel Silveira d'Almeida
PhD Candidate
Room 220 Aronoff Laboratory
318 W 12th Avenue
Columbus, OH 43210

Education
B.S. in Molecular and Cell Biology and Clinical Analysis, Federal University of Rio Grande do Sul, 2012
M.S. in Molecular and Cell Biology, Federal University of Rio Grande do Sul, 2014
Term Joined: Autumn 2014
Awards:
Publications:
Kessler AC, d'Almeida GS, Alfonzo JD. 2018. The role of intracellular compartmentalization on tRNA processing and modification. RNA Biol. 70: 1207-1213.
Kang B-I, Miyauchi K, Matuszewski M, D'Almeida GS, Rubio MAT, Alfonzo JD, et al. 2017. Identification of 2-methylthio cyclic N6-threonylcarbamoyladenosine (ms2ct6A) as a novel RNA modification at position 37 of tRNAs. Nucleic Acids Res. 45: 2124–36. 
d'Almeida G, Breton M, Camargo S, Frazzon J, Pasquali G. 2011. Phylogenetic comparative and expression analysis of genes encoding dof transcription factors from Eucalyptus grandis. BMC Proc. 5(Suppl 7): P159.
Degrandi TH, de Oliveira IM, D'Almeida GS, Garcia CRL, Villela IV, Guecheva TN, et al. 2010. Evaluation of the cytotoxicity, genotoxicity and mutagenicity of diphenyl ditelluride in several biological models. Mutagenesis 25: 257–69.