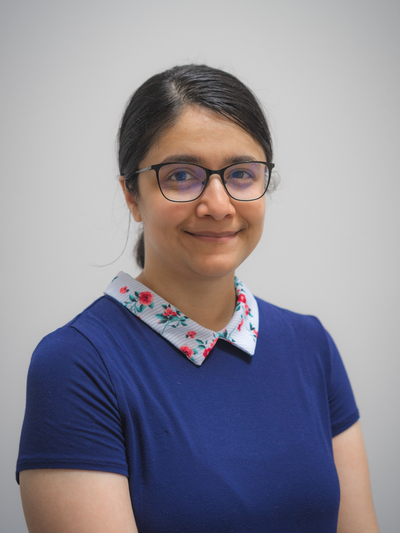 Ila Marathe
PhD Candidate
Room 715, Biological Sciences Building
484 W 12th Ave,
Columbus, OH 43210

Education
B.S. in Microbiology, University of Pune, India, 2009
M.S. in Microbiology, University of Pune, India, 2011
Term Joined: Spring 2014
Awards
Pelotonia Graduate Student Research Fellowship, 2018-2020
Publications
Miao S., Liang Y., Marathe I., Mao J., DeSantis C., Bong D. 2019. Duplex stem replacement with bPNA+ triplex hybrid stems enables reporting on tertiary interactions of internal RNA domains. J. Am. Chem. Soc. 141, 9365–9372.
Lai LB, Tanimoto A, Lai SM, Chen WY, Marathe IA, Westhof E, Wysocki VH, Gopalan V. 2017. A novel double kink-turn module in euryarchaeal RNase P RNAs. Nucleic Acids Res 45: 7432-7440.
Kamat V., Marathe I.A., Ghormade V., Bodas D., Paknikar K. 2015. Synthesis of monodisperse chitosan nanoparticles and in situ drug loading using active monoreactor. ACS Appl. Mater. Interfaces. 7, 22839-22847.