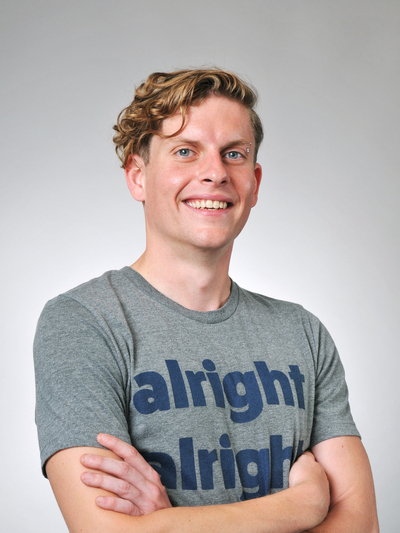 Jeremy Henderson
Post Doctoral Scholar
Room 226, Aronoff Laboratory
318 W 12th Ave,
Columbus, OH 43210

Areas of Expertise
RNA Biology
Enzymology
Molecular Parasitology
Education
B.S. in Biochemistry, The Ohio State University, 2009
Ph.D., The University of Texas at Austin, 2016
Awards
The Ohio State University Presidential Postdoctoral Fellowship
Center for RNA Biology Postdoctoral Fellowship
Publications
Dixit, S., Henderson, J.C., and J.D. Alfonzo. 2019. Multi-Substrate Specificity and the Evolutionary Basis for Interdependence in tRNA Editing and Methylation Enzymes. Frontiers in Genetics 10: 104.
Henderson, J.C., Herrera C.M., and M.S. Trent. 2017. AlmG, responsible for polymyxin resistance in pandemic V. cholerae, is a glycyl transferase distantly related to lipid A late acyltransferases. Journal of Biological Chemistry. 292(51):21205-21215.  
Henderson, J.C., Zimmerman, S.M., Crofts, A.A., Boll, J.M., Kuhns, L.G., Herrera, C.M., and M.S. Trent. 2016. The Power of Asymmetry: Architecture and Assembly of the Gram-negative Outer Membrane Lipid Bilayer. Annual Review of Microbiology 70: 255-278.
Henderson, J.C., Fage, C.D., Cannon, J.R., Brodbelt, J.S., Keatinge-Clay, A.T., and M.S. Trent. 2014. Antimicrobial Peptide Resistance of Vibrio cholerae Results From an LPS Modification Pathway Related to Non-ribosomal Peptide Synthetases. ACS Chemical Biology. 9(10):2382-92.
Swinehart, W.E., Henderson, J.C., and J.E. Jackman. 2013. Unexpected expansion of tRNA substrate recognition by the yeast m1G9 methyltransferase Trm10. RNA. 19:1137–1146.